25 TRENDY WALL ART PRINTS WE'RE SMITTEN WITH – Wall DECORATION TIPS
Are you looking for some ideas to help you decorate your walls with fashionable art prints? Check out this post in our blog!
We have compiled a selection of 25 wall art prints that we adore, including works of mixed media art, abstract art, botanical prints, minimalist designs, and vintage-inspired prints. Discover the ideal print to complement the atmosphere you've created in your house.
Whether you're re-decorating your home or simply adding a few finishing touches, framed prints are a common sight. 80 percent of the pins on my board are images of fashionable wall prints, and I'm OK with that.
There is a certain look to wall prints that is now in fashion mags, and this piece does a great job of capturing that look.
Artmellows artwork, colourful vintage pictures, and beautifully crafted inspiring phrases all have their own distinct aesthetics, so there's something for everyone here.
They may be framed and displayed on the wall, set on a bar cart, or even propped up on a picture ledge for a more contemporary look! It doesn't matter how you show them, you'll be infatuated with them!!
Wall prints that are now in style are the focus of this blog
What are the TRENDING WALL ART PRINTS in 2023
Text-Based Art is in: Art that incorporates text, such as typography, quotes, and phrases, has been trending upward in popularity over the past several years and is anticipated to maintain its momentum in 2023.
Try looking for some motivational quotations, some amusing sayings, or some straightforward typographical designs.
Modern Art with Animals Like Lion, tigers ,Alpaca or Giraffe is it is quite trending in 2023.
Abstract Art is Trending : In recent years, abstract art has been an increasingly popular option for wall art, and it is anticipated that this trend will continue beyond 2023. Every space may be given a more contemporary feel by including abstract artwork that is vivid, multicoloured, and geometric in nature.
Prints that Have a Vintage Influence Decorating using prints that have a vintage influence, such as vintage trip posters, old maps, or retro patterns, can lend a feeling of melancholy to any area. In the year 2023, you can anticipate seeing these prints used in innovative ways, such as being expanded to create a striking focal point.
Prints with a Minimalist Aesthetic is a hit : A few minimalist prints, such as black-and-white photographs or line drawings with a few simple strokes, can lend an air of refined elegance to any space. It is anticipated that these prints will continue to be popular in the year 2023, with an emphasis on designs that are simplified and contemporary.
Botanical Prints: In recent years, one of the most popular options for wall art has been botanical prints. These prints can take the form of botanical images, floral patterns, or plant themes. You can anticipate seeing these prints utilised in novel ways in the year 2023, such as being printed on unexpected materials such as tapestries or enormous murals.
Mixed Media Art: Mixed media art, which mixes a variety of various materials and techniques, may give your walls an appearance that is both distinctive and textured. In the year 2023, you may anticipate seeing an increase in the number of prints made using mixed media, such as prints on canvas or prints with extra texture or metallic accents.
In general, abstract art, botanical prints, minimalist designs, text-based art, vintage-inspired prints, and mixed media art are likely to be the focal points of wall art prints in 2023.
The most important thing is to pick a print that not only expresses your own sense of style but also improves your home's appearance and atmosphere as a whole.
What are The Best and Trendy wall Art Prints OF THE SEASON:
Painting
In this contemporary wall print's mixed-media composition, elemental forms conjure a lively dynamism.
This abstract piece has distinctive appeal whether you want to add a striking element to your wall design or update a changing room with texture and colour.
---
Photography
This peaceful boat scene is set against a bright backdrop of sandy beaches and dark green waterways.
This wall art print features the renowned photographs of Slim Aarons, who captured a bygone era of jet-set relaxation.
ChromaLuxe technology allows unique, gallery-quality wall art with amazing colour and definition to be printed directly on aluminium.
---
Fashion Wall Art
[lasso ref="fashion-magazine-february-15-1935-vintage-magazine-cover-by-carl-erickson-c-1935-master-art-print-9in-x-12in" id="148137″ link_id="206236″]
[lasso ref="timuba-hepburn-canvas-wall-art-vintage-hepburn-poster-framed-wall-decor-hepburn-picture-canvas-print-for-women-girl-bedroom-bathroom-ready-to-hang-12x18inches" id="148138″ link_id="206237″][lasso ref="amzn-2″ id="148139″ link_id="206238″]
Inspirations Quotes – Faminine
Make It Happen
Inspirational Wall Art Quote
Modern Wall Art
An abstract image of black, white, and gold will complement your contemporary decor. hand-painted for a realistic work of art. Modern Contemporary Style
This beautiful multi panels canvas art is printed using the highest quality fade-resistant ink on canvas.
Every one of our fine art giclee canvas prints is printed on premium quality cotton canvas.
---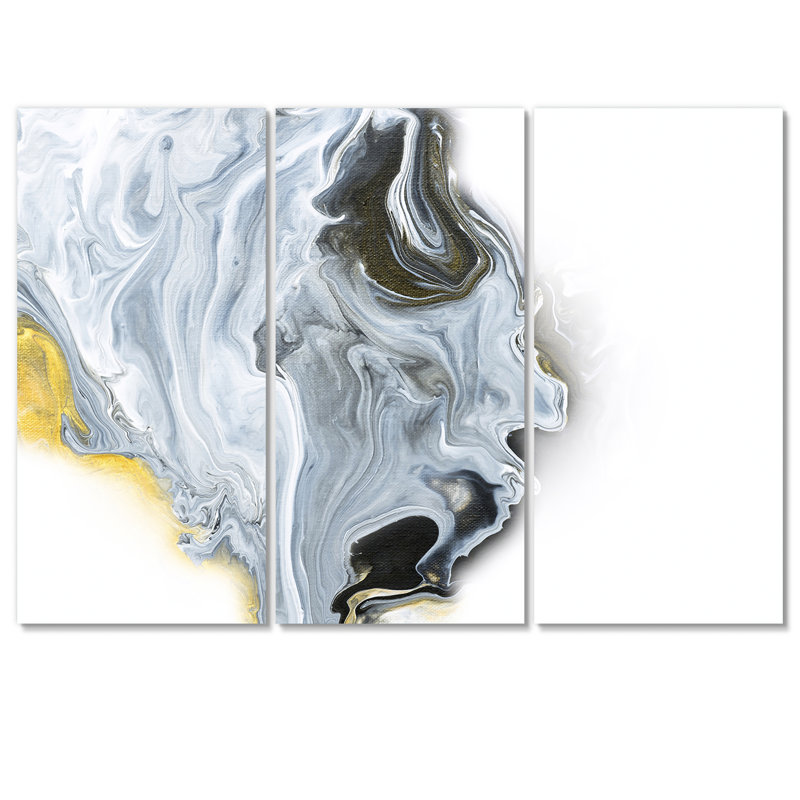 Tropical Art work
[lasso ref="amzn-3″ id="148143″ link_id="206239″][lasso ref="3-pieces-framed-canvas-wall-art-for-living-room-minimalist-tropical-framed-artwork-wall-decor-green-potted-monstera-plant-prints-for-gallery-bedroom-decor-1216-3-pannels" id="148153″ link_id="206240″][lasso ref="nwt-framed-canvas-print-wall-art-arch-view-exterior-with-paper-planes-sun-geometric-shapes-illustrations-modern-art-modern-scenic-colorful-ultra-for-living-room-bedroom-office-16×24-natural-2″ id="148155″ link_id="206241″]
Animal Art Prints
[lasso ref="mygift-16-x-6-inch-rustic-torched-brown-wood-decorative-serving-trays-with-cutout-handles-long-rectangular-ottoman-tray-centerpiece-set-of-2″ id="148156″ link_id="206242″]


[lasso ref="black-and-white-animal-canvas-wall-artabstract-leopard-canvas-prints-with-frameattractive-leopard-picture-decorativeeasy-hanging-onmore-size-optional-16-10x16x210x20x210x24x1″ id="148157″ link_id="206243″][lasso ref="colorful-lion-artistic-wall-art-painting-the-picture-print-on-canvas-animal-pictures-for-home-decor-decoration-gift" id="148159″ link_id="206244″]

Canvas Wall Art.
How handsome is this! Artwork for the bedroom with a lion: This comes in a A high-quality canvas is used to print the artwork so that it has the appearance and feel of an original work of art.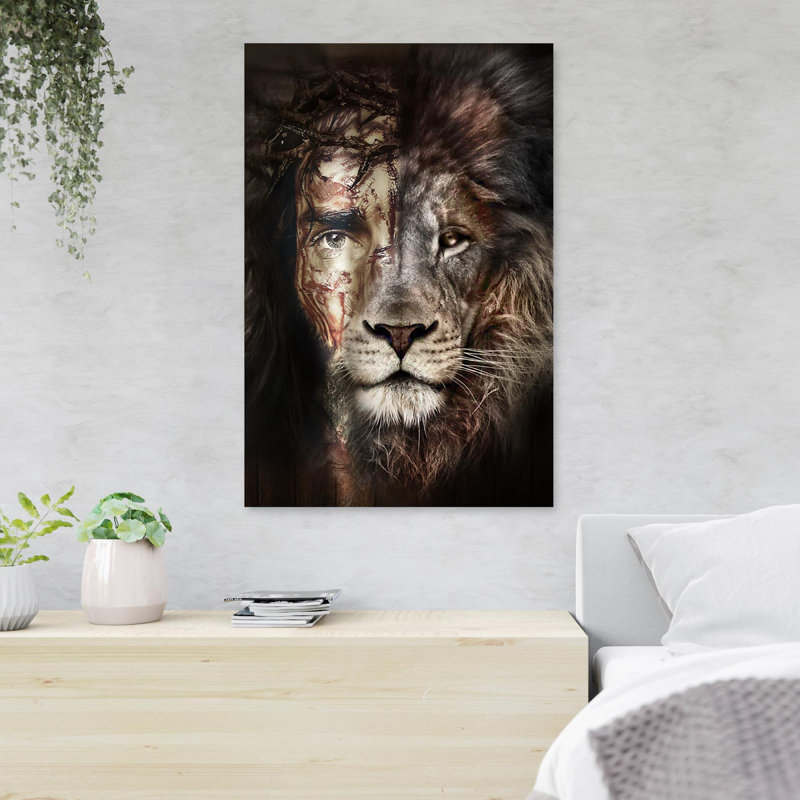 Ostrich Canvas Wall Art By Piet Flour
What a cute pattern! Everything furry appeals to me, as I've already said.
This billboard is particularly adorable since ostrich pictures are rare. This is an excellent choice for a stylish wall poster in your home!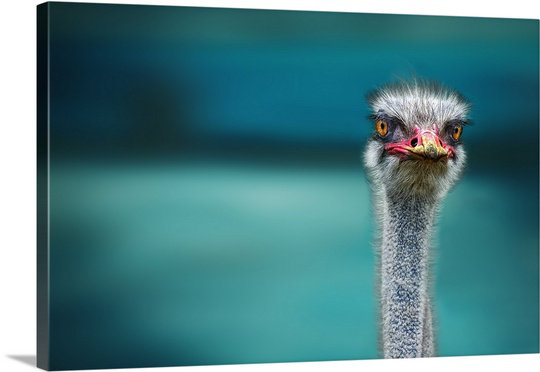 Canvas wall art by Piet Flour, Ostrich in the Wind. An alert ostrich's head and neck, with yellow dust on its beak.
A classic and distinctive texture is provided by this patented canvas, and archival UV protectant inks make it scratch and fade resistant.
Flexible fabric serves as the basis, supporting sharp corners.
---
Alpaca in The Tub-Kate & Laren prints
I Absolutely love this picture. Was looking for something different in a picture for my bathroom, I kept going back and forth on a couple different Kate and Laurel prints. I'm so glad I went with this one. Great quality too !
City Themed Wall art prints
[lasso ref="funhua-yellow-telephone-booth-and-bus-of-london-wall-artwork-with-wooden-frame-yellow-umbrella-and-eiffel-tower-of-paris-canvas-painting-art-for-living-room-office-ktv-wall-decoration-12x16inchx3pcs" id="148176″ link_id="206245″][lasso ref="black-and-white-architectural-landscape-canvas-wall-art-for-living-room-kitchen-wall-artworks-bedroom-decoration-3-piece-framed-bathroom-home-wall-decor-posters-yellow-eiffel-tower-wall-painting" id="148179″ link_id="206246″][lasso ref="paris-eiffel-tower-decor-for-bedroom-for-girls-pink-paris-theme-room-decor-wall-art-canvas-black-and-white-art-eiffel-tower-pictures-decorations-london-big-ben-tower-eiffel-tower-painting-framed" id="148181″ link_id="206247″]
Flowers Themed wall art prints

[lasso ref="youk-art-abstract-dandelion-flower-wall-decor-paintingrustic-bedroom-living-room-canvas-printsblack-and-white-believe-positive-quote-wall-art-famed-ready-to-hang-12x16in" id="148182″ link_id="206248″][lasso ref="flower-canvas-prints-wall-art-decor-4-panels-blue-elegant-tulip-artwork-simple-life-picture-for-living-room-bedroom-home-salon-spa-wall-decoration-12-x-12-4-pieces" id="148166″ link_id="206249″][lasso ref="pati-jinich-treasures-of-the-mexican-table-classic-recipes-local-secrets" id="148183″ link_id="206250″][lasso ref="iknow-foto-3pcs-abstract-blue-flower-canvas-wall-art-for-bathroom-elegant-transparent-flowers-canvas-print-wall-art-painting-minimalism-decor-still-life-framed-artwork-for-bathroom" id="148188″ link_id="206251″]
Ocean Themed wall art prints
[lasso ref="3-panel-blue-ocean-sea-wall-art-painting-on-canvas-the-pictures-modern-artwork-for-office-home-decor" id="132648″ link_id="206252″][lasso ref="beach-canvas-wall-art-for-bathroom-wall-decor-ocean-pictures-seaside-bicycle-canvas-print-seascape-painting-framed-teal-aqua-blue-calming-shoreside-artwork-for-modern-coastal-themed-lake-home-bedroom" id="148193″ link_id="206253″][lasso ref="haus-and-hues-beach-wall-art-prints-set-of-4-ocean-beach-decor-nautical-themed-beach-wall-decor-and-decorations-for-home-beach-art-prints-coastal-grandmother-decor-unframed-blue-8-x-10″ id="148194″ link_id="206254″]
Snow themed Wall Art prints
[lasso ref="startonight-canvas-wall-art-winter-on-the-lake-landscape-framed-24-x-48-inches" id="148195″ link_id="206255″][lasso ref="seven-wall-arts-beautiful-winter-wall-art-landscape-snowy-central-park-canvas-art-modern-cool-wall-pictures-giclee-print-on-canvas-photo-artwork-for-bedroom-living-room-home-decor-36-x-24-inch" id="148196″ link_id="206256″][lasso ref="led-lighted-cardinal-on-a-snowy-branch-canvas-print-with-40-fiber-optic-lights-in-the-branches-winter-scene-christmas-picture" id="148197″ link_id="206257″][lasso ref="sechars-warm-winter-park-canvas-prints-alley-and-shining-lanterns-picture-photo-canvas-wall-art-usa-landscape-canvas-print-modern-home-living-room-bedroom-decoration-framed-ready-to-hang" id="148202″ link_id="206258″][lasso ref="7dots-art-wild-animals-watercolor-art-print-poster-8×12-a4-on-fine-art-thick-watercolor-paper-for-living-room-bedroom-bathroom-kids-room-wall-art-decor-with-animals-snow-leopard" id="148198″ link_id="206259″]
WALL ART PRINTS Buying Guide

There are a few things to think about when purchasing wall art posters to make sure you get the greatest selections for your house. A purchase guide is provided below to assist you in making a decision:
Choose your preferred art Style/aesthetic, such as abstract, minimalist, or vintage-inspired. The art's design should go well with your room's furnishings and colour palette.
Choose your Fave Artist: Think about purchasing directly from an artist if you're searching for a distinctive or original piece. Online, in regional art galleries or exhibitions, or even by hiring an artist to make a special piece, you can find original artwork.
Pick on the print's size and orientation so that it will be the perfect match for your space. Take into account the furniture location, other room design features, and the height and width of the walls.
Placement: Give some thought to the print's intended location. Some prints look better in the living room, bedroom, or office than in other parts of the house. The area should be big enough to accommodate the print and improve the decor as a whole.
Color: The print's colour should go well with your room's colour scheme. Choose hues that contrast or match the furniture, walls, and other decor.
Material: Take into account the print's quality and type of material, such as canvas, paper, or metal. The print will appear better and stay longer if it is made of high-quality materials.
Choose a poster that is already framed or one that you will need to have framed when it comes to framing. Although framed prints can cost extra, they can also make the artwork easier to display and more aesthetically pleasing.
You can select wall art posters that will give your home visual charm and personality by adhering to these rules. The important thing to keep in mind is to choose prints that complement the atmosphere of your living space overall and reflect your personal style.
How to take care of wall art Prints
Taking proper care of your wall art prints can help ensure their longevity and keep them looking their best.
Here are some tips on how to care for your wall art prints:
Dust regularly: Dusting your wall art prints regularly with a soft, dry cloth can help keep them clean and free of debris. Avoid using water or cleaning solutions, as these can damage the print.
Protect from direct sunlight and humidity: Direct sunlight can cause fading and discoloration, while high humidity can cause warping and damage to the print. Avoid hanging prints in areas with direct sunlight or high humidity.
Frame your prints: Framing your wall art prints can help protect them from dust, dirt, and other environmental factors. Choose a frame that complements the print and the decor of the room.
Store properly: If you need to store your wall art prints, do so in a dry, cool, and dark location to prevent damage. Use acid-free tissue paper or archival sleeves to protect the surface of the print, and avoid stacking prints on top of each other.
Avoid touching the surface: Touching the surface of the print can transfer oils and dirt from your hands onto the paper, potentially causing damage. Handle the print by the edges or wear gloves to protect the surface.
By following these tips, you can help ensure that your wall art prints remain in good condition for years to come.

Many Styles of wall art

Wall art can be created in a wide variety of artistic forms. Listed here are a few of the most common looks:
Non-representational art that concentrates on shapes, colours, and textures rather than distinguishable forms is known as abstract art. This design is frequently utilised to give a space a contemporary or modern appearance.
Minimalist Art: Minimalist art employs straightforward shapes and forms to provide a tidy, uncluttered appearance. Modern or contemporary interior design frequently employs this look.
Pop Art: Pop art is a style that use vivid colours, strong lines, and allusions to popular culture to produce a fun and arresting appearance. This design is frequently utilised to give a space a playful touch.
Impressionist Art: Impressionist art is a style that use free-flowing brushstrokes and colour to elicit a sense of emotion or impression of a scene or moment. This fashion is frequently employed to generate a tranquil and soothing ambience.
Realism is an art form that seeks to depict a subject as it would seem in real life, frequently with an emphasis on accuracy and fine detail. This design is frequently utilised to give a space a conventional and classic feel.
Surrealism is a form of art that uses strange and dreamlike imagery to investigate the subconscious. This kind of presentation is frequently utilised to foster an atmosphere of creativity and thought.
Photography is a form of art in which images of the outside world are captured using a camera. This aesthetic is frequently employed to provide a sense of reality or to capture precious memories or unique occasions.
Just a few of the numerous art forms that can be employed as wall art are included here. It's crucial to take into account your personal preferences, the room's general décor, and the mood or environment you wish to create while selecting a style.

Home decor Related Blogs