21+ Kitchen Counter Decor Trends we adore
Ad: This Post is sponsored by House Kitchenware. Please check the disclosure here.
Why do you have to be so tough, kitchen counter decor? With so much activity and visibility, the kitchen counter is a difficult room to decorate since you don't want it to seem too crowded.
In my experience, the finest kitchen counter décor consists of only a few modest ornamental items.
Among the many things I keep on my kitchen counter in my 4 bed-room Home are a cookbook, a candle holder, a decorative tray, a charcuterie board, and more.
Well, In this Blog I'll point you towards a list of the most essential kitchen counter décor items.
Also Read Quickly + Easily Declutter Your Home in 30 Minutes
It's time to decorate your kitchen counters!
Also Read 8 Apartment Kitchen Decorating Mistakes That Make Your Kitchen Look Smaller
Kitchen Counter Decor Buying guide

The following is a list of key things to think about in your buying guide if you are looking to update the design on your kitchen counters:
The overall aesthetic of your kitchen is going to be determined by the design of the countertop you choose to use.
Take into account the overall design aesthetic of your kitchen before selecting a countertop that will go with it.
For instance, a farmhouse-style kitchen can look wonderful with a rustic butcher block countertop, while a modern kitchen might look great with a sleek, polished concrete or Shiny Granite countertop.
Material: The material that your countertop is made of will have a significant impact on its longevity, how easy it is to maintain, and how it looks.
Granite, marble, quartz, butcher block, and concrete are some of the most common materials used for countertops.
Because each material comes with its own set of benefits and drawbacks, it is essential to select the material that is best suited to your preferences in terms of design and how you live your life.
The colour of your countertop has the potential to have a significant influence on the overall appearance of your kitchen.
Think about the colours of the cabinets, the backsplash, and the flooring in your kitchen, and select a countertop colour that goes well with those elements.
While it's never a bad idea to stick with tried-and-true neutrals like white, beige, and grey, daring hues like black and red are sure to get people's attention.
Upkeep: Certain countertop materials demand significantly more upkeep than others. In order to prevent stains and damage, granite, for instance, needs to be sealed on a regular basis.
Quartz, on the other hand, is minimal maintenance and does not need to be sealed.
Think about how much time and work you are willing to spend into keeping your countertop, and select a material that is appropriate for the way you live your life.
The cost of countertops can change significantly based on the type of material used and the dimensions of the surface.
Before you start looking for a countertop, you should make sure that you have a budget in mind, and then select a material and style that are compatible with that budget.
Functionality: Think about the many activities that will take place on your countertop, and select a material that can accommodate those activities.
For instance, if you spend a lot of cooking and preparing food, a hardy material like as granite or quartz may be a better choice for your countertops than a material that is more delicate such as marble.
While selecting kitchen counter decor, it is important to take into account the countertop's material, design, colour, maintenance requirements, cost, and usefulness.
You'll be able to select a countertop for your kitchen that not only looks fantastic but also performs well if you keep these considerations in mind.
THE BEST WAYS TO DECORATE A KITCHEN COUNTER:
1.Utensil holders
[lasso ref="barnyard-designs-ceramic-farmhouse-kitchen-utensil-holder-for-countertop-decorative-kitchen-utensil-holder-large-kitchen-utensil-holder-for-kitchen-counter-utensil-crock-spatula-holder-6-75-red" id="167477″ link_id="236161″]
Fun Elements Utensil Holder
BUILT TO LAST, BUT PACKED WITH FUN FACTORS When it comes to cooking utensils, a ceramic utensil holder is more stable than a stainless steel one. All of our utensil crates have a smooth bottom so that they don't scratch your counter or tabletop.
[lasso ref="fun-elements-kitchen-utensil-holder-7-2-super-large-utensil-crock-heavy-and-stable-lace-emboss-ceramic-utensil-holder-for-kitchen-counter-bright-white" id="167479″ link_id="236162″]
Karisky Kitchen Utensil Holder
To keep all of your kitchen utensils perfectly organized, the solid wood organizer has two sections. It will look lovely on your kitchen counter if you decide to keep it there.
[lasso ref="karisky-kitchen-utensil-holder-with-removable-bottom-large-2-compartments-utensil-organizer-farmhouse-utensil-caddy-for-countertop-decor-9-x-7-x-5-inch-black" id="167487″ link_id="236163″]
[lasso ref="mosjos-extra-large-kitchen-utensil-holder-7-8-mason-jar-ceramic-kitchenware-caddy-for-farmhouse-kitchen-decor-dishwasher-safe-wide-opening-vintage-utensil-crock-countertop-organizer-aqu" id="167478″ link_id="236164″]
LAUCHUH Utensil Holder
This classic white crock is ideal for any setting or type of cooking. This jar of utensils is always in style and gives a traditional touch to your table.
[lasso ref="lauchuh-utensil-holder-for-countertop-porcelain-utensil-caddy-farmhouse-decor-kitchen-utensil-crock-large-size-for-kitchen-storage-white" id="167480″ link_id="236165″]
2.Cookware Set
Get cookware you can trust!
This set from our Padova collection, which comes in a blue eye-candy tint that will go with any kitchen, is more than just good-looking; their structure makes them particularly robust and helps to distribute heat evenly.
---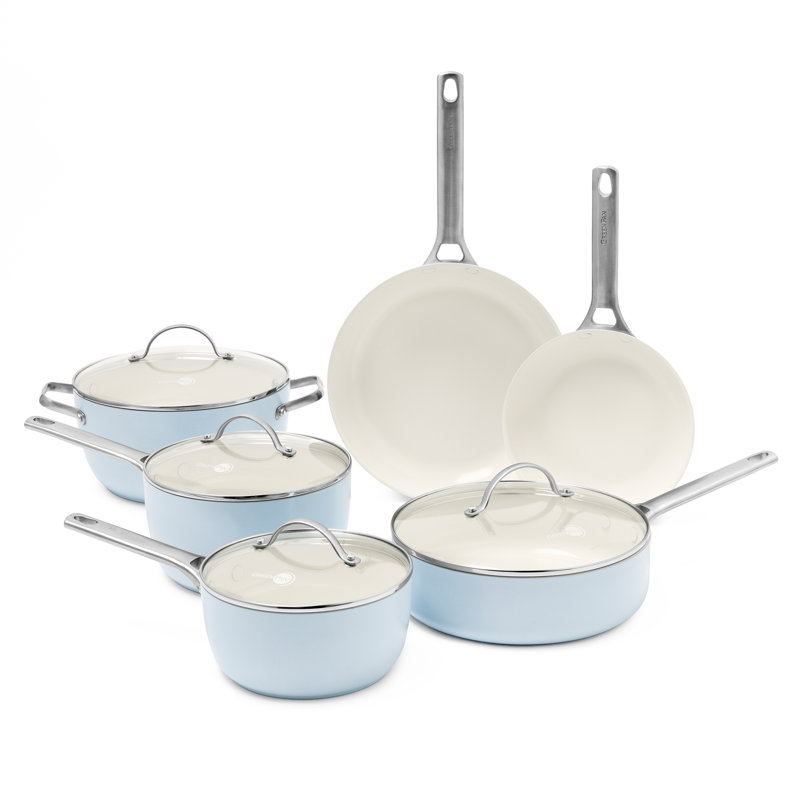 Get cookware you can trust!
The infamous 5-star-rated Baccarat Granite 10 Piece Cookware Set is unmatchable with granite non-stick technology without any harmful toxins
---
Cookware set
Whats in a Kitchen if there are No utensils Right?Explore your passion for cooking and experiment with new recipes using the high-quality Baccarat Granite 10-Piece Cookware Set!
Granite non-stick coating is an environmentally friendly choice that's PFOA pollution free.
Designed to provide effective and even heat distribution, reducing cooking times and saving energy/fuel
3. Vases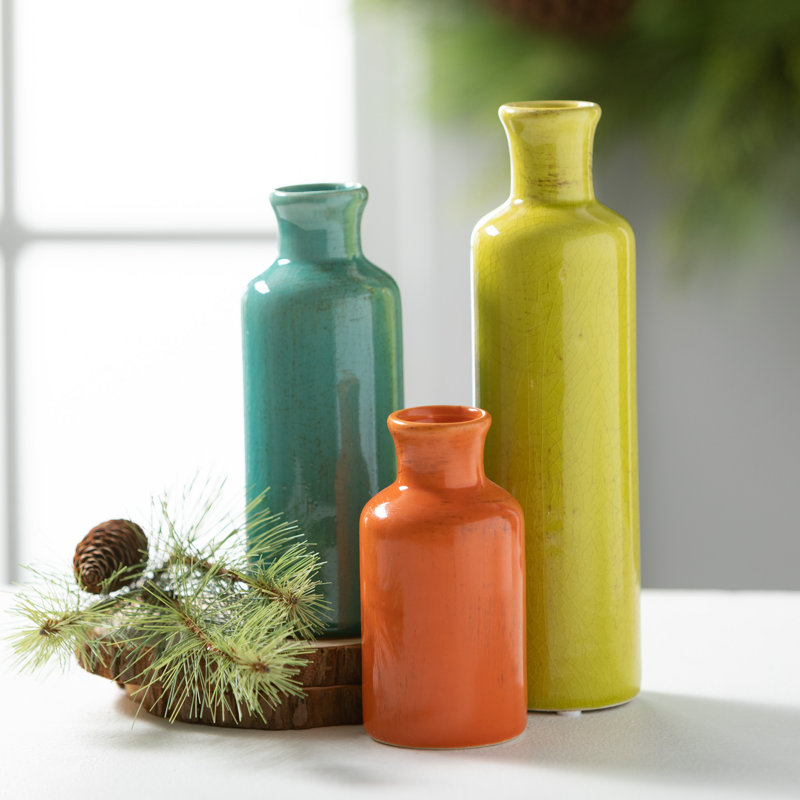 We love the versatility of this ceramic set! Transform the average stem into a thing of beauty with this simple design, or place a collection of these pieces on display as a modern art series.
---
Simply designed with a soft textured exterior, this trio of vases will make a striking statement on any tabletop, shelf, or cabinet. The best part – is you don't even need to fill them to get the perfect look.
---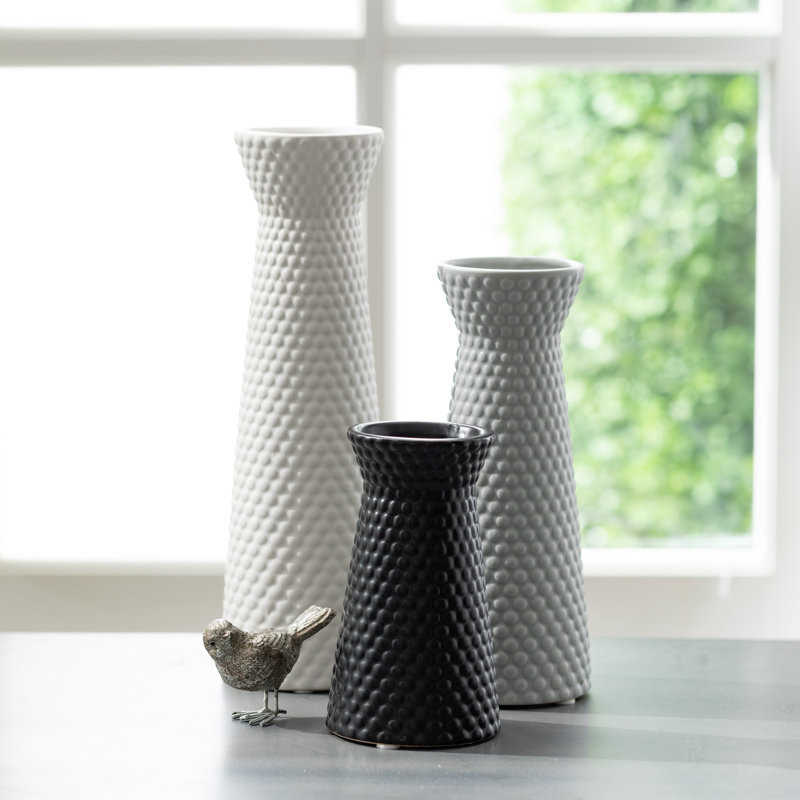 Beige Vases for Decor
On my kitchen counter, these vases are really attractive and appear quite fashionable.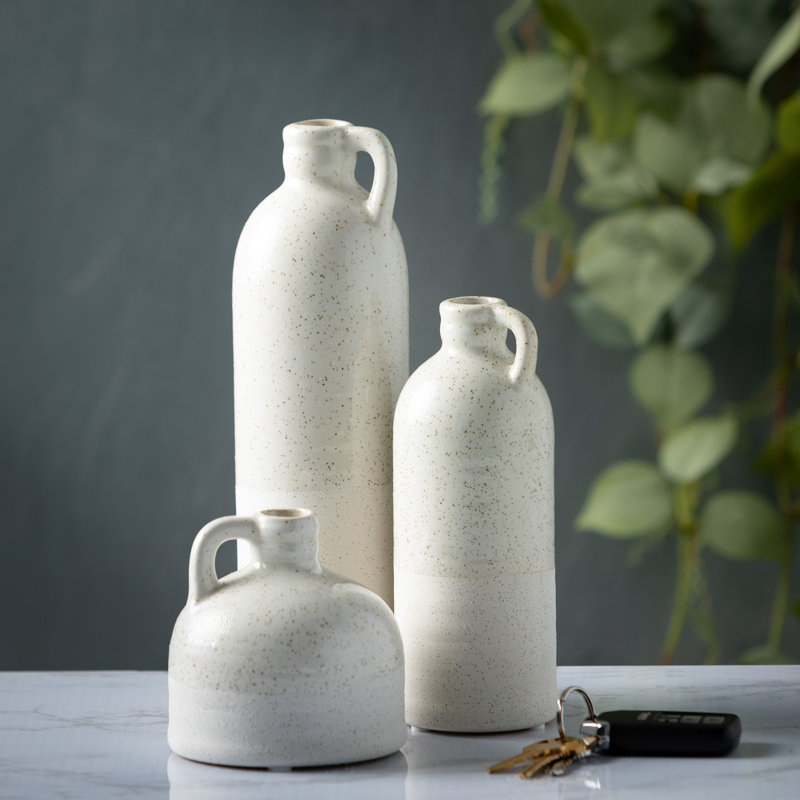 Simply designed with a soft textured exterior, this trio of vases will make a striking statement on any tabletop, shelf, or cabinet.
The best part – is you don't even need to fill them to get the perfect look.
---
White Vases for Decor
Enhance the charm of your house – these white vases for décor. They are really lovely and attractive for any interior setting.
---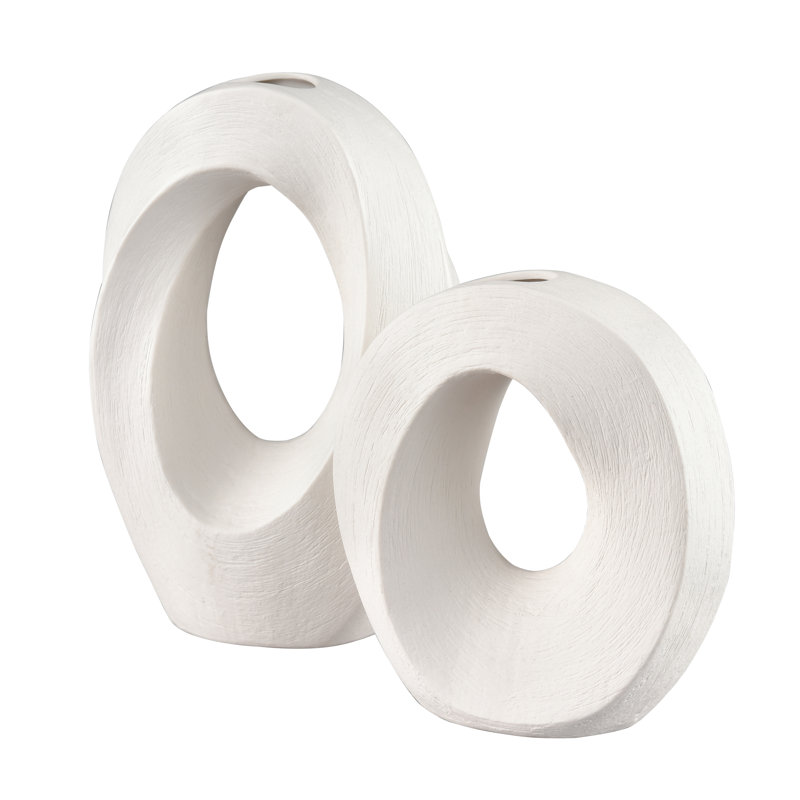 4.Decorative Trays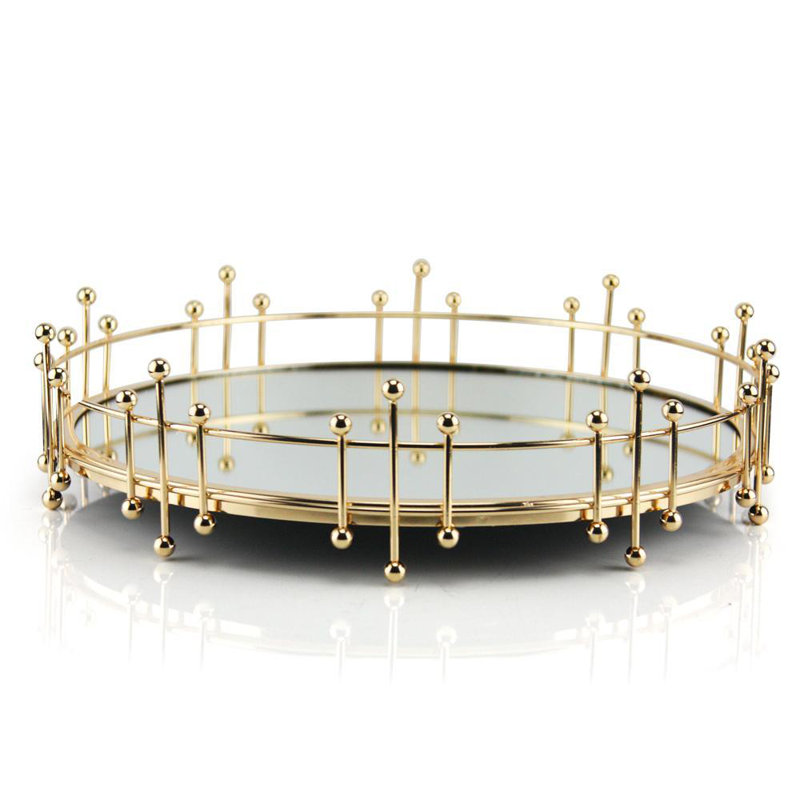 Nicholes Tray
Tabletop tray with gold accents and metal bars that resemble musical notes
An ideal tray for holding jewellery, coffee, sweets, and eye-catching accessories.
---
Rustic Torched Wood Decorative Tray
The rustic wood structure of a coffee table or ottoman creates a beautiful background for exhibiting plants, jewels, mementoes, and other decorative objects on the table or ottoman.
[lasso ref="mygift-country-rustic-torched-wood-rectangular-coffee-breakfast-serving-tray-with-rope-handles-set-of-2″ id="167506″ link_id="236166″]
Round Rattan Woven Serving Tray
Made with hand-woven rattan material, durable and eco-friendly, it adds a natural touch to any room, including the kitchen and living room.
[lasso ref="round-rattan-woven-serving-tray-with-handles-ottoman-tray-for-breakfast-drinks-snack-for-coffee-table-home-decorative-16-9-inch-honey-brown" id="167507″ link_id="236167″]
Cool Kitchen Serving Tray
THE MOST UNIQUE RUSTIC DECOR! and rustic are some of the current interior design trends! It's certain to look stunning on any piece of furniture or when you're serving breakfast in your bed. The level of excellence is unparalleled!
[lasso ref="smirly-bamboo-cheese-board-and-knife-set-large-charcuterie-boards-set-cheese-platter-unique-house-warming-gifts-new-home-anniversary-wedding-gifts-for-couple-bridal-shower-gift-for-women" id="138096″ link_id="236168″]
5.Knives
German Stainless Steel Knife Set
THE MOST UNIQUE and ADORABLE SET! Intuitive re-sharpening is made simple with exclusive taper grind edge technology. Using the handle is made easier by its ergonomic shape.
[lasso ref="henckels-premium-quality-15-piece-knife-set-with-block-razor-sharp-german-engineered-knife-informed-by-over-100-years-of-masterful-knife-making-lightweight-and-strong-dishwasher-safe" id="167510″ link_id="236169″]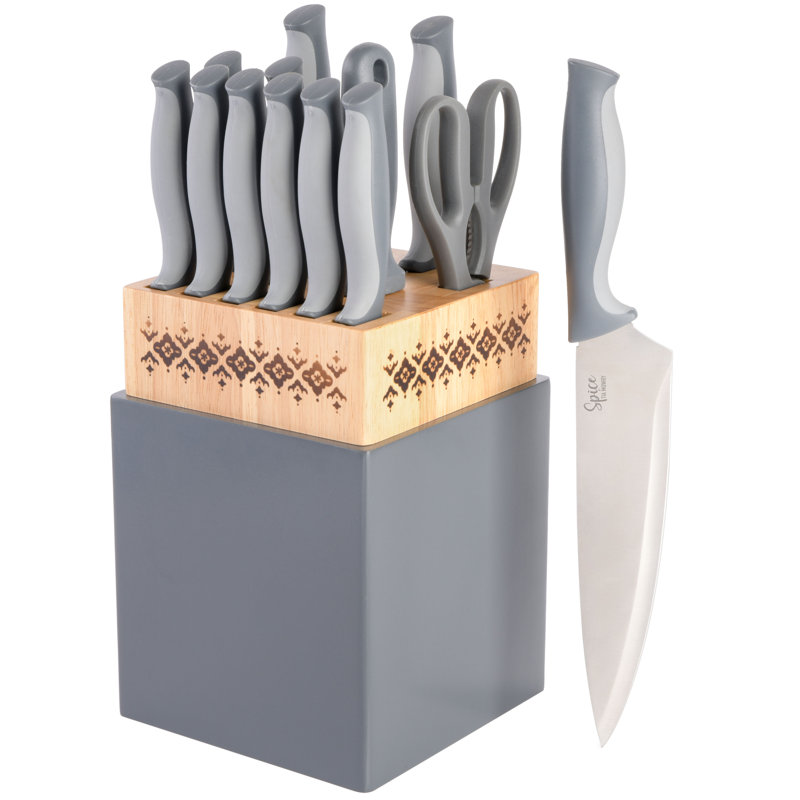 Spice by Tia Mowry Savory Saffron 14-Piece Cutlery Set
Any way you look at it, a cut above. The Savory Saffron 14-Piece Knife Set with Block in Teal from Spice by Tia Mowry offers a varied selection of premium necessities.
These knives include ergonomic handles and high-carbon stainless steel blades for accurate, razor-sharp cuts with maximum control.
---
6.Cook Books
Cooking for TWO!
Take advantage of America's Test Kitchen's expertise in small-scale cooking. It was this ground-breaking resource that was first to re-engineer recipes for a two-person crowd. Scaling down 650 of our finest recipes, from soups and stews to stir-fries and meatloaf to cakes and pies, we put our experience to work.
[lasso ref="the-complete-cooking-for-two-cookbook-650-recipes-for-everything-youll-ever-want-to-make-the-complete-atk-cookbook-series" id="167515″ link_id="236170″]
The Comfortable Kitchen
THE MOST UNIQUE Cook Book DECOR! These new go-to for healthy eating ideas, The Comfortable Kitchen offers meals full of pleasant tastes, simply amazing ingredient combinations, and healthful snacks."
[lasso ref="the-comfortable-kitchen-105-laid-back-healthy-and-wholesome-recipes-a-defined-dish-book" id="167517″ link_id="236171″]
[lasso ref="the-stay-at-home-chef-family-favorites-cookbook" id="167516″ link_id="236172″]
7.Kitchen Cutting Boards
Teak Wood Cutting Board with Juice Groove
THE MOST UNIQUE RUSTIC wood DECOR! and rustic are some of the current interior design trends! It's certain to look stunning on any piece of furniture or when you're serving breakfast in your bed. The level of excellence is unparalleled!
[lasso ref="sonder-los-angeles-large-teak-wood-cutting-board-with-juice-groove-reversible-18x14x1-25-in-gift-box-included" id="167518″ link_id="236173″]
Acacia Wood Cutting Board for Kitchen
THE MOST UNIQUE wood DECOR! and rustic are some of the current interior design trends! It's certain to look stunning on any piece of accessory for your kitchen counter
[lasso ref="tender-cottage-marble-acacia-wood-cutting-board-cookbook-holder-adapter-charcuterie-board-white-marble-cheese-board-great-gift-for-christmas-mothers-day-wedding-housewarming-two-toned" id="167519″ link_id="236174″]
Bamboo Cutting Board with Drawers
I think this is a great product, i love that the containers are stackable. It is a very nice size and also fits very well in my kitchen.
[lasso ref="bamboo-cutting-board-with-4-container-trays-with-lids-with-juice-grooves-knife-sleeve-graters-food-sliding-opening" id="167520″ link_id="236175″]
8. Kitchen Canisters
[lasso ref="ecoleafy-farmhouse-kitchen-canisters-set-of-3-flour-sugar-canister-sets-kitchen-counter-farmhouse-canisters-for-flour-sugar-coffee-canister-set-kitchen-canisters-countertop-farmhouse-decor-gray-di" id="152783″ link_id="195136″][lasso ref="barnyard-designs-kitchen-canister-set-ceramic-canisters-with-lid-decorative-coffee-sugar-tea-storage-containers-for-kitchen-counter-rustic-farmhouse-decor-grey-set-of-3″ id="152788″ link_id="195137″][lasso ref="american-atelier-embossed-canister-4-piece-ceramic-set-jar-container-with-wooden-lids-for-cookies-candy-coffee-flour-sugar-rice-pasta-cereal-more" id="152784″ link_id="195138″]
9. Oil Sprayer & Other Accessories
[lasso ref="oil-sprayer-for-cooking-olive-oil-sprayer-mister-olive-oil-spray-bottle-kitchen-gadgets-accessories-for-air-fryercanola-oil-spritzer-widely-used-for-salad-makingbaking-frying-bbq" id="152802″ link_id="195139″]
10. Wall hangers
[lasso ref="jetec-2-pieces-funny-kitchen-signs-the-dishes-hanging-wall-art-sign-no-bitchin-in-my-kitchen-rustic-wooden-wall-signs-decorative-wood-sign-home-kitchen-decor-10-x-5-inch" id="152815″ link_id="195140″][lasso ref="jetec-bless-hanging-wall-sign-large-hanging-wall-sign-rustic-wooden-family-food-love-sign-decor-hanging-wood-wall-decoration-for-kitchen-dining-room-living-room-bedroom-outdoor-modern-color" id="152816″ link_id="195141″][lasso ref="2-pack-window-frames-with-green-wreaths-wall-decor-rustic-farmhouse-decoration-4-pane-hanging-window-barnwood-frames-gifts-for-home-living-room-kitchen-hallway-bedroom-decor-15-lx11-wx1″ id="152821″ link_id="195142″]
11. Decorative wall Clock
[lasso ref="modern-wall-clock-metal-large-wall-clock-battery-operated-round-wall-clock-modern-home-decor-ideal-for-living-room-kitchen-office-black-20-inch" id="152826″ link_id="195143″]
12. Salt & pepper Shakers
[lasso ref="sunflower-salt-and-pepper-shakers-sunflower-spoon-rest-and-sunflower-napkin-holder-for-sunflower-kitchen-decor-and-accessories-yellow-kitchen-decor-and-ceramic-country-decorations-set" id="152843″ link_id="195144″]
13.Dish Drying rack
[lasso ref="dish-drying-rack-herjoy-detachable-2-tier-dish-rack-and-drainboard-set-large-capacity-dish-drainer-organizer-shelf-with-utensil-holder-cup-rack-for-kitchen-counter-black" id="152803″ link_id="195145″]
14. Foil & Wrap Organizer
[lasso ref="6-in-1-foil-and-plastic-wrap-organizer-with-cutter-bamboo-ziplock-bag-organizer-for-drawer-kitchen-organization-and-storage-for-gallonquartsandwich-snack-bag-aluminum-foilcling-film" id="152807″ link_id="195146″]
15.EGG Coocker
[lasso ref="dash-rapid-egg-cooker-6-egg-capacity-electric-egg-cooker-for-hard-boiled-eggs-poached-eggs-scrambled-eggs-or-omelets-with-auto-shut-off-feature-red" id="152811″ link_id="195147″]
16. Grip Slip Heat Resistance MITT
[lasso ref="gorilla-grip-slip-and-heat-resistant-silicone-oven-mitts-soft-quilted-lining-extra-long-waterproof-flexible-gloves-for-cooking-and-bbq-mitt-potholders-kitchen-decor-coral-pair-set-of-2″ id="152847″ link_id="195148″]
17. Butter Dish
[lasso ref="farmhouse-butter-dish-alelion-large-ceramic-butter-dish-with-lid-for-countertop-vintage-butter-keeper-with-wooden-lid-for-home-kitchen-decor-butter-container-holds-two-sticks-of-butter-white" id="152851″ link_id="195149″]
18. wall Art
[lasso ref="6-pieces-7-5-x-4-3-inch-eat-sign-kitchen-decorations-wall-cutting-board-eat-signs-kitchen-decor-fork-spoon-and-knife-wood-wall-decor-rustic-farmhouse-kitchen-wall-art-classic-color" id="152855″ link_id="195150″]
19. Centre Piece Decorative
[lasso ref="mkono-lighted-floral-mason-jar-centerpiece-decorative-wood-tray-with-3-mason-jars-flower-decor-rustic-farmhouse-centerpieces-for-coffee-table-dining-room-living-room-kitchen-table-decor-grey-blue" id="152859″ link_id="195151″]
20. Soap Dispenser
[lasso ref="automatic-soap-dispenser-touchless-sensor-electric-liquid-soap-dispenser-hand-free-with-adjustable-volume-switches-for-kitchen-bathroom-countertop-shower-hotel" id="152863″ link_id="195152″]
21. Spoon rest
[lasso ref="gdcz-porcelain-spoon-rest-large-spoon-holder-utensil-rest-for-kitchen-counter-stove-top-dishwasher-safe-turquoise" id="152870″ link_id="195153″]
Read our Articles on Luxury Home Decor
Kitchen Counter Decor Trends in 2023
Bold Colors are in: While neutral tones have been a popular choice for kitchen counters in recent years, bold colors are expected to become more prevalent in 2023. Look for counters in vibrant hues such as deep green, navy blue, or bright red.
Smart Features are trending : Smart kitchen technology is rapidly advancing, and in 2023, you can expect to see more of these features integrated into kitchen counter decor. Smart faucets, induction charging pads, and built-in tablets are just a few examples.
Unique Textures is Trending: In 2023, expect to see a lot of texture in kitchen counter decor. Textured finishes like honed or leathered stone, brushed metals, or even concrete are expected to be popular choices.
Make use of Natural Materials: Natural materials like wood, stone, and marble have been popular for kitchen countertops for years, and this trend is likely to continue. In 2023, natural materials are expected to be used in creative ways, such as inlays, mixed-material countertops, or unexpected shapes.
Integrated Appliances: As kitchens become more streamlined, look for appliances like sinks, stovetops, and even small appliances to be integrated into the counter. This trend creates a sleek and modern look in the kitchen.
Patterned Surfaces is in : Bold patterns on countertops are expected to be a growing trend in 2023. From graphic geometric patterns to floral designs, look for countertops that are sure to make a statement.
So, kitchen counter decor trends for 2023 are likely to focus on natural materials, bold colors, unique textures, and patterned surfaces. Integrated appliances and smart features will also be popular choices in a modern, streamlined kitchen.
Also Read: Kitchen decor & Essentials related Blogs
---