How to Add Style to Your Suburban Home
How to Add Style to Your Suburban Home[Tips to make your Suburban home look Trendy & Modern]
This post contains affiliate links, which means we'll receive a commission if you purchase through our links, at no extra cost to you. Read the disclosure here.
My partner and I have been suburban homeowners in Melbourne, Australia, for 10 years now. When I see that the only homes being showcased on social media are either multi-million dollar mansions or century-old homes full of antique character and charm or city Apartments and dorms,
WOW!
There is a noticeable absence of decorating ideas for homes in the suburbs. If you've ever wondered what life is like for those of us who don't live in a contemporary castle or an ancient cottage, you're not alone.
As a result, the brilliant concept of Trendy Suburban Home Decor, or better yet, Trendy SuburbAN Decor, was born at peplifestyle.com.
My partner and I have a lovely suburban home in Berwick, Victoria, Australia's Greater Melbourne area. My husband and I have a Cavoodle puppy and a young daughter.
When it comes to hobbies, my hubby has always had a strong interest in art (both digitally and traditionally), automobiles, outdoor fun and drones; I'm more interested in home decor, pets and blogging.
The Suburban Homes need not be just Normal , but they should and can be Trendy and stylish.My aim in these blogs is to help suburban Home owners to make their home look chic and trendy . I don't say on a Budget but rather say for all budgets.
I'm referring to the fact that many people have some extra money to spend on home decor, and many others do not. However, the ideas are for all budgets, from frugal to high-end.
What do I mean by that?
For instance, when I say cool Trendy vase that cost $790 on Belle & June or Pottery Barn, there could be another ( not the same or similar) trendy and inexpensive Vase on Amazon Or target for just $50.
In my blogs I give you ideas on what would be essential to make your Suburban home trendy and stylish whether you spend $800 or $50.
Then you can decide what you want to get for your home.
There is no right or wrong when it comes to home decor. You can keep your inexpensive $50 vase as the statement piece and decorate your room around it.
Does that interest you? Let's dive in.
1.Decorate / Style One Room at a time
Unlike the Apartments , the suburban homes have the luxury of having many extra rooms.
Like for instance, in our Suburban Home we have Four bed-rooms, One Rumpus near the staircase,One study room, One Theatre room, Two Living rooms, two bath rooms , One Powder room and a Huge car Garage for 2 cars. Plus, a big backyard and front yard.
I get you. Too many rooms and styling takes money and time.
So, my Super Tip is to to start one room at a time. Whenever I want to re do decorations I pick one room a time.
This helps me focus on one theme per room or even one color theme for a room.
Recently, we decorated our theater room and my daughters' room. I will plan to do a home tour soon.
2.To Begin, Place a Rug
To begin , in any room place a fluffy rug or any eye-catching piece.. If you place a rug first, work around your rug , its colour and contrast.
One of our all-time favourite rugs is from Belle & June because it's understated but features some really gorgeous dark Grey tones.
The chilly grays in this living room were so important to us, so we paired them with complementing fabrics and artwork.
The couches are the same dark gray; however, there is a splash of orange on the walls that is creating a great contrast.
Here are our fave Area Rugs from Wayfair and RugsUSA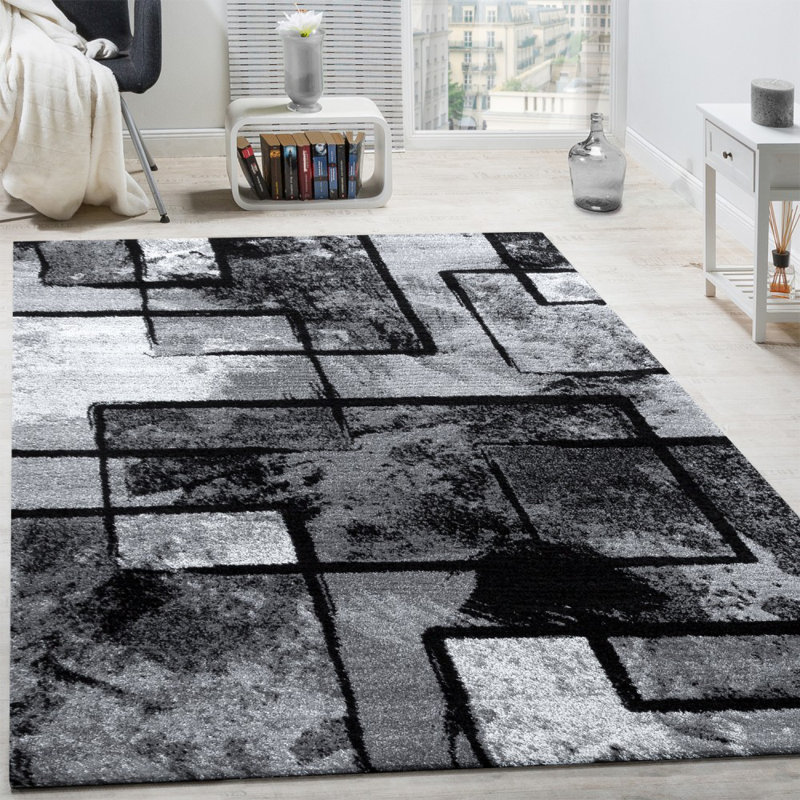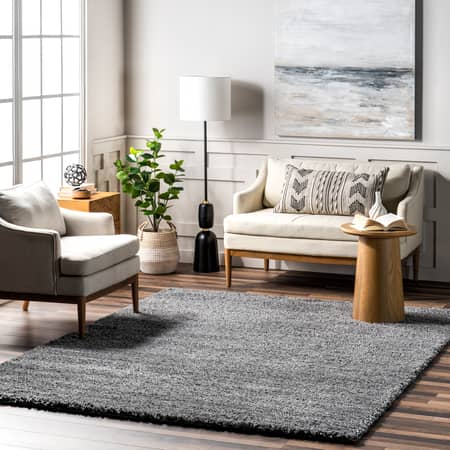 Genuine Eco-Friendly Wool Shag Rug
This Gorgeous soft rug is handmade by local weavers and artisans of the Pindos mountain range in Greece.
Treat your guests and yourself to the intrinsic status, prestige and comfort of our natural flokati shag rugs.
[lasso ref="https-fxo-co-e6fz" id="129153″ link_id="195465″][lasso ref="tabayon-8-x-10-feet-shag-area-rugs-ultra-soft-indoor-modern-nursery-rug-tie-dyed-light-grey-plush-shaggy-throw-carpets-for-boy-and-girls-room-dorm-living-room" id="129225″ link_id="195466″]

Silver Silky Shine Solid Shag Area Rug
I must say, This shag rug is the winner of the award for most glamorous because it has a texture that is both silky and shaggy. This rug, which is tufted by hand using polyester fibres, lends an air of refined sophistication to any space while also being sturdy enough to withstand regular foot traffic.
This floor covering is perfect for any room and will add the perfect finishing touch to any decoration you already have. We suggest gently fluffing the shag rug upon arrival of your new area rug by using a stiff brush, or vacuum that is safe for high-pile rugs, or your hand.
This will help you capture the lavish essence of your new area rug. Take advantage of the time you spend at home with our area rugs that are safe for pets and simple to clean.


[lasso ref="rugtuder-pink-rugs-for-bedroom-decor-4×6-feet-kawaii-fuzzy-area-rugs-for-living-room-fluffy-rug-for-teen-girls-room-decor-soft-shag-furry-rugs-for-kids-baby-nursery-room-carpet-beside-rug" id="129226″ link_id="195467″]
3.Choose a Color theme
Choose a Color theme and stick to it for every room.Changing the color of your room can have a profound effect on how it feels.
There is a distinct personality to each colour, so experiment to your heart's content with the one that best expresses your innermost thoughts and feelings. Take a look around this room.
Everything in the room is neutral, but I've used light pastel blue linen as an accent colour to create a cosy and welcoming atmosphere.
4.Get a layout
Choosing a plan that works for your needs is especially important if you're working with a small or oddly-shaped room.
Narrowing your choices and getting started in the right path is easier when you have particular furniture pieces in mind.
It was clear that we wanted to have one Big and Long theatre couch, we did it get it.
However, we got a dark grey one, while we were looking for a off-white/Cream one.We needed to change the couch setup from grey to Yellow pillow covers.
5. Decorate Rooms around an Eye-Catching Statement Piece
A single dramatic piece can serve as the inspiration for an entire space.
Our cool wall art served as the beginning point for this living room, and the rest of our selections reflected theBlue and Pink sofa , Pillow and Throw rug.
A Grey geometric print on the rug , as well as dark grey and white wall art, complemented the wall arts futuristic design.
The Eye catching centre piece could be anything from vases, to wall art to couches.
Check out our 40+ Luxury Home decor ideas for your suburban Home decor.
Some of the coolest Vases & Statement Pieces we have seen on reels recently that are eye catching. I have listed them below.
[lasso ref="3-piece-modular-sofa-microfiber-with-footrests-and-cup-holders-for-reclining-chairs-104-x-71-5-x-34-5-inches-1″ id="129202″ link_id="195468″][lasso ref="mid-century-big-metal-clock-starburst-wall-clocks-battery-operated-3d-silent-modern-art-clock-large-decorative-wall-clocks-for-living-room-decor" id="129189″ link_id="195469″][lasso ref="ceramic-reading-bookend-1-pairardax-decorative-figurine-accent-piece-for-homeofficetable-and-desk-decor-white-and-black" id="129185″ link_id="195470″]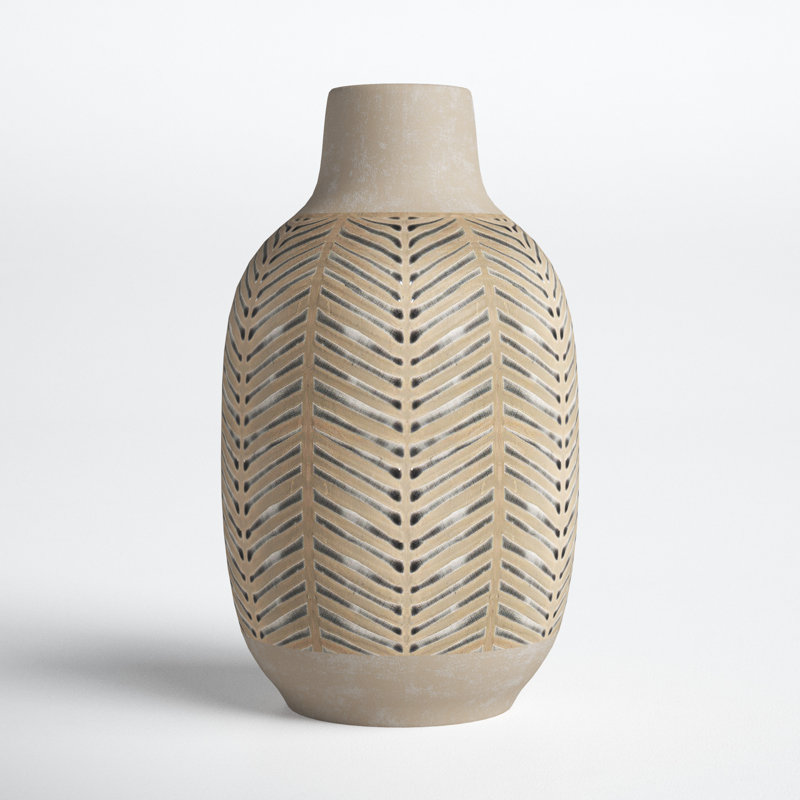 The earthy atmosphere created by this stoneware vase in a light brown colour with silver leaf patterns will benefit your homes with an eclectic design aesthetic. It is crafted out of stoneware and has been sculpted to have a round body, a neck that is tapered, and a base.

[lasso ref="tuumee-vintage-blue-and-white-porcelain-unglazed-vase-ideal-gift-for-weddings-party-home-decor-office-decor9-h" id="129116″ link_id="195471″]
Browse more vases on Houzz
Glass Vases set
There's a good reason why this Cabell Ceramic Decorative Vase set is such a best seller: its adaptable and uncomplicated design! The colour scheme is very versatile, and although they look great on their own as shelf fillers, you can make them the focal point of attention by placing a single stem in each one.
The colour scheme is neutral, so it can be used almost anywhere.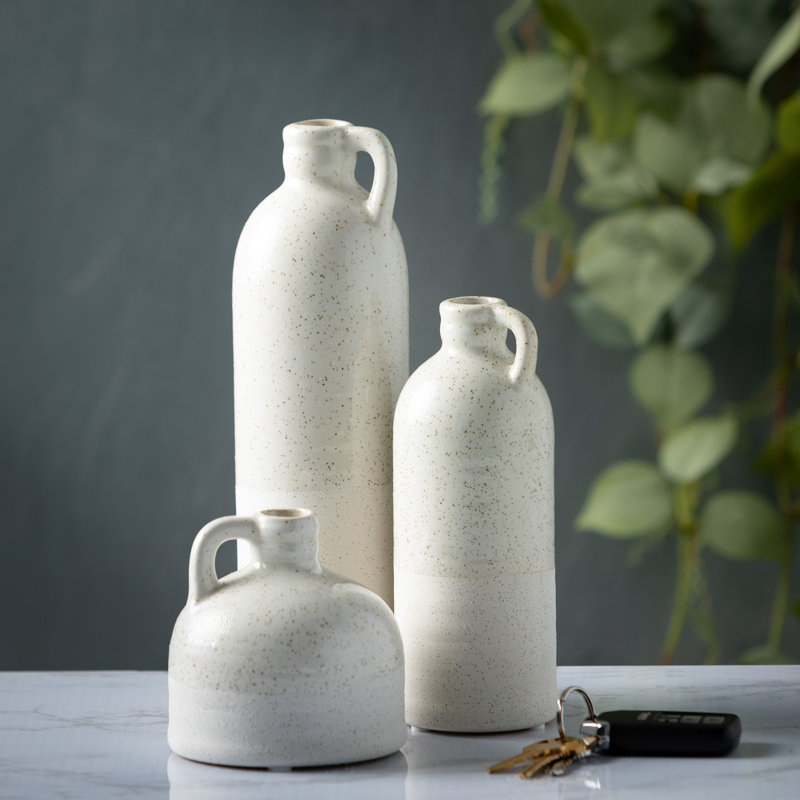 6.Display decors in sets of Three..
Well, yes! this works.
Rearrange pieces on your mantel or shelves to achieve a more pleasant aesthetic layout.
By and large, odd-number groupings are more intriguing than even-number ones.
Arrange frames or objects in groups of three or five for a visually appealing display.
I have given the list of My fave items from Amazon below.
[lasso ref="3-piece-framed-canvas-wall-art-pink-gold-abstract-painting-water-flow-shape-modern-home-decor-ready-to-hang-24×48-inches" id="129180″ link_id="195472″][lasso ref="gift-table-decor-3-piece-set-gold-sculptures-arabic-allah-muhammad-ayatul-kursi-or-esma-al-husna-gold-with-ayatul-kursi" id="129228″ link_id="195473″][lasso ref="abbittar-ceramic-vase-set-of-3-small-flower-vases-for-rustic-home-decor-modern-farmhouse-decor-living-room-decor-shelf-decor-table-decor-bookshelf-mantel-and-entryway-decor-beige" id="129233″ link_id="195474″]
7.Display your family Pictures
Bring a few Pic Frames down from the attic to help you celebrate.
Floating cabinets Or the benchtops should include no more than one or two interesting items.
A few well-chosen items can be a lovely addition to your home's decor, rather than an eyesore.
[lasso ref="standard-goods-home-decor-8-5×11-inch-linear-picture-frame-5-pack-gallery-6×8-inch-when-adding-included-mat-board-or-8-5×11-inch-without-mat-black-for-wall-or-table-horizontal-or-vertical-display" id="129206″ link_id="195475″]
8.Decorate your Coffee Table with Books
There is a certain look to Coffee table books decor that is now in Home decor mags, and these pieces does a great job of capturing that look.
They may be bundled and displayed on coffee tables in your living room, set on a bar cart, or even propped up on side table in your bed room for a more contemporary look!
It doesn't matter how you show them, you'll be infatuated with them!!
Also Read: The coffee table Books decor we can't stop raving about
[lasso ref="modway-signet-modern-tempered-glass-stainless-steel-round-coffee-table-in-silver" id="129210″ link_id="195476″][lasso ref="mybeige-3-piece-quote-decorative-books-real-blank-hardcover-book-set-display-books-for-coffee-tables-and-bookshelves-stack-home-decor-fashion-decoration-book-white-beige-3-54-in-h-x-9-4-w-6-8-d" id="129240″ link_id="195477″][lasso ref="christopher-knight-home-pazel-12mm-tempered-glass-coffee-table-clear" id="129214″ link_id="195478″]
Explore coffee tables on Houz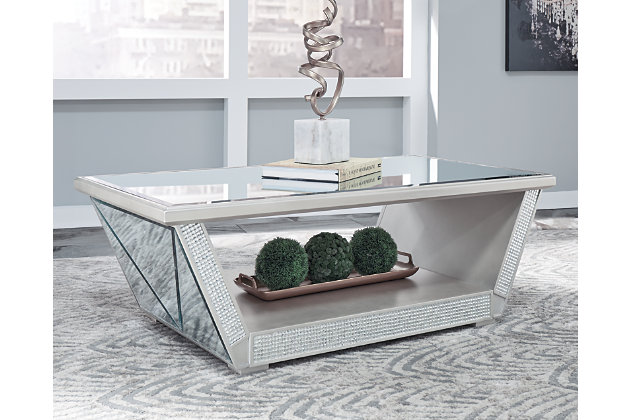 Who says art must be hung? The This Coffee Table adds beautiful style to your living room. Absolutely fabulous interpretation of Hollywood regency style. The Fanmory coffee table is a diva in the very best sense of the word. Embellished with inset rhinestones, beveled mirrors and a sparkling silvertone finish, this table's geometric design dares to be different.

[lasso ref="wooden-rustic-decorative-books-set-of-3-farmhouse-coffee-table-decor-faux-fake-books-for-living-room-kitchen-end-table-bookshelf-wall-decorations-home-sweet-home-sign-blue-heather" id="129244″ link_id="195479″]
9. Stylish Console tables
According to well-known interior designers and design schools, getting few hallway tables is ALWAYS a great idea.
A gorgeous hallway table not only improves the look of your decorations and photographs, but it also opens up and increases the space available in your hallway.
However, owing to a rush of new manufacturers, hallway tables are now relatively affordable for the first time.
As an alternative to purchasing an expensive hallway table, I explored charity shops for a low-cost option and finished it with a gold rub and buff to give it a "expensive" appearance.
We found few on Amazon and listed below
Also Read: 15 Console tables with drawers and Shelves that are Elegant
[lasso ref="cortesi-home-forli-small-entry-way-console-table-contemporary-glass-and-stainless-steel-finish-28-in-wide-accent" id="129161″ link_id="195480″]
10. Wall Art prints
Whether you're re-decorating your home or simply adding a few finishing touches, framed prints are a common sight.
80 percent of the pins on my board are images of fashionable wall prints, and I'm OK with that.
There is a certain look to wall prints that is now in fashion mags, and this piece does a great job of capturing that look.
Also Read: 25 TRENDY WALL ART PRINTS WE'RE SMITTEN WITH – Wall DECORATION TIPS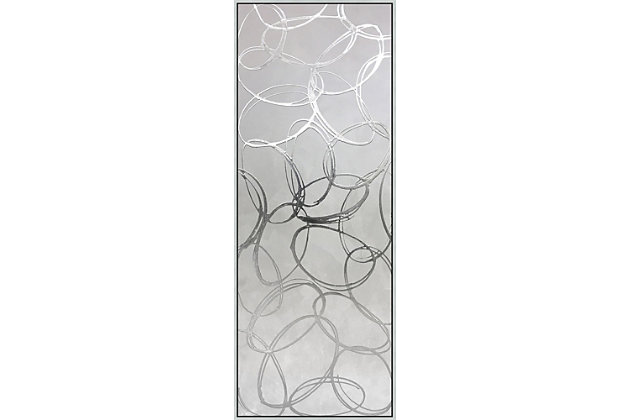 Giclee on gallery wrapped canvas, with hand-applied silver leaf…
11.Get some white Planters
I must tell you, I'm currently obsessed with a Large White Planters decorating my Home.
My attention right now is being pulled in two different directions: towards the plants themselves and towards the pots in which I keep them. Having said that, something I've discovered is that large, white, contemporary planters are the perfect EXTRA CHIC addition for virtually any home.
Also Read: 15 Best Large White Planters that are beyond chic
Find outdoor pots and planters for your home
The White Tall planters
This modern-style planter is a great addition to your home, whether you want to add a plant display or finish off a patio garden.
Enjoy the beauty of your plants in this dazzling white spherical planter that stands 24 inches tall. Check Price on Houzz.com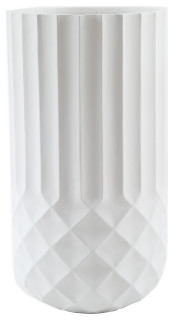 [lasso ref="kante-rc0066a-c80011-lightweight-concrete-outdoor-round-bowl-planter-21-7-inch-tall-pure-white" id="128378″ link_id="195483″][lasso ref="walbrook-extra-large-floor-vase-32-tall-white-vase-large-vases-for-decor-living-room-floor-pampas-grass-vase-tall-floor-vase-tall-vase-for-pampas-grass-tall-vases-for-floor" id="128153″ link_id="195484″]
12.Decorative Pillows for your Couch
It's hard to choose between all the different decorative Pillows out there in the world of Internet…. but I love how this one manages to be both classic and modern at the same time! It's incredibly versatile.
Also Read: Trendiest Decorative pillows for couch you cant resist buying
Purchase decorative pillows on Houzz
Throw Pillows
Adding Solid Twill Pillows to your sitting arrangement maximises comfort.
Put them on a couch or armchair to create a nice area for friends or family.
Plush inserts with a corded pattern and brilliant colours create a dramatic statement in contemporary or modern home decor.


[lasso ref="womhope-set-of-4-vintage-geometric-decorative-throw-pillow-covers-pillow-cases-cushion-cases-18-x-18-inch-for-living-roomcouch-and-bed-brown" id="129168″ link_id="195485″]
Outdoor Pillow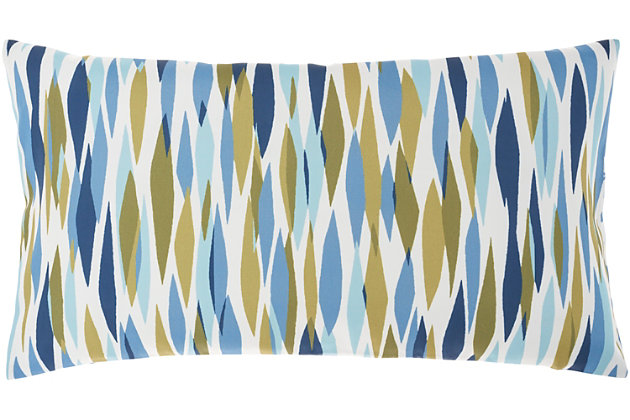 Embroidered Olefin performance textiles make this outdoor cushion robust. This fabric is sun-, mildew-, and cleaning-abrasion-resistant. This coastal accent has a blue heron and salt marsh plants. 20-inch square, hidden zipper for insert removal.


Find outdoor pots and planters for your home
Also, Read Our Most Trending Home Decor Articles…